Loop to play at and to curate the ATP "End of an Era" 2nd weekend.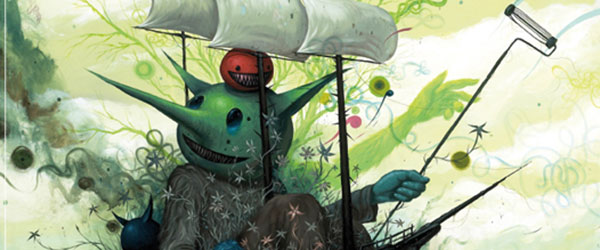 Loop to play at and to curate the ATP "End of an Era" 2nd weekend.
Loop, The Pop Group, Fennesz, 23 Skidoo and many more already confirmed!
Reduced Price Early Bird Tickets On Sale Now – Weekend Two (Loop)
The original boutique festival, All Tomorrow's Parties was founded in 2001, with Mogwai curating in the then unusual setting of Pontins Holiday Camp, Camber Sands, UK. Since then the festival has appeared every year and has expanded across the globe continuing to set itself apart from large scale corporate events by staying intimate and fan-friendly, whilst influencing countless other festivals along the way.
Today we can confirm two very special December festival events at Camber Sands. These will be the last ever UK Holiday Camp festivals, two consecutive weekends with different line-ups going under the title ATP – End Of An Era. ATP will continue to promote curated events in the UK, but after our imminent TV On The Radio & Deerhunter curated spring weekends (tickets available now for both here), and these newly confirmed End Of An Era weekends, we will no longer be hosting them at our traditional holiday camp locations.
This is a chance for all of the ATP fans from over the years to reunite at Camber Sands for two huge final parties! We will be bringing back many fan favourites including many past curators and mixing them in with the latest and most innovative new artists around.
Weekend 2 running from November 29th-December 1st is curated by ATP and LOOP. Hailing from South London, Loop released three mindblowing albums in the late 1980s highlighted by 1990's A Gilded Eternity. Reviewing their recently reissue discography, The Quietus wrote "These were stars that burned and shone with an intense brightness, and it's testament to Loop's vision and delivery that the mark they made is indelible." ATP are very pleased to reunite Loop for this event and also to ask them to collaborate with us on choosing the line-up of the very last ATP Holiday Camp festival.
Robert Hampson of Loop: "ATP is the only place this could happen and be done well. Who else would offer the chance not only to play but also curate some of the bands alongside Loop on the day. It's quite special to be able to do this and make it happen. Besides, Barry Hogan has pestered me for so long about this, it would seem rather unfair not to let him have his 5 minutes of fame getting Loop to play again." For a further statement by Robert on the reunion click here.
So far for this weekend we can confirm performances by: LOOP
The Pop Group
23 Skidoo
Fennesz
Edan (DJ set)
Dirty Beaches
Eaux
Hookworms
The KVB
Thought Forms
+ many more to be confirmed!